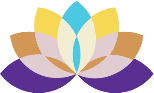 Desert Healthcare District & Foundation
MISSION
To achieve optimal health at all stages of life for all District residents.
VISION
Equitably connecting Coachella Valley residents to health and wellness services and programs through philanthropy, health facilities, information and community education, and public policy.
Nonprofit Spotlight
News…
The public is invited to hear a progress report relating to the Tenet Health lease/option to purchase proposal for Desert Regional Medical Center.
Read More »