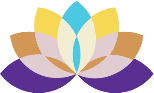 Desert Healthcare District & Foundation
MISSION
To achieve optimal health at all stages of life for all District residents.
VISION
Connecting Coachella Valley residents to health and wellness services and programs through philanthropy, health facilities, information and community education, and public policy.
Nonprofit Spotlight
News…
As a mental health professional working with chronically mentally ill patients at a Palm Springs outpatient clinic, Zavala brings to the District knowledge and experience in one of its recent focus areas, behavioral health. 
Read More »
Learn to identify the signs and symptoms of depression and other mental health challenges, as well as the many resources that are available to help Coachella Valley residents.
Read More »
What we have learned may potentially broaden the scope of how the District addresses health inequities and allocates resources to build on the Coachella Valley's current healthcare infrastructure.
Read More »