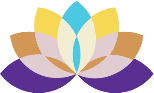 Desert Healthcare District & Foundation
MISSION
To achieve optimal health at all stages of life for all District residents.
VISION
Equitably connecting Coachella Valley residents to health and wellness services and programs through philanthropy, health facilities, information and community education, and public policy.
Nonprofit Spotlight
News…
DAP Health
 and the Desert Healthcare District and Foundation recently joined forces to create a full-page advertisement in the Sacramento Bee that is designed to get state legislators' attention. Both the City of Palm Springs and Desert Care Network are featured in the ad as community partners supporting the effort.
Read More »
The grantees, which range from schools to a homeless shelter, propose to use the funds to provide ongoing and new services that aim to expand community access to behavioral/mental health services.
Read More »
During the month of August, the challenge presents an activity designed to ease the worries and stresses that many have experienced since the onset of the COVID-19 pandemic. There is an activity for each of the month's 31 days.
Read More »