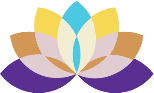 Desert Healthcare District & Foundation
MISSION
To achieve optimal health at all stages of life for all District residents.
VISION
Connecting Coachella Valley residents to health and wellness services and programs through philanthropy, health facilities, information and community education, and public policy.
Nonprofit Spotlight
News…
The Desert Healthcare District consists of seven zones covering the Coachella Valley. Each zone has a population of about 60,000 residents, and is represented by a Director on the Desert Healthcare District and Foundation Board. To see where you live in the District, including the newly annexed area east of Cook Street, click on this 
interactive link
 and select the "Cholla 2" map.
Read More »
The Desert Healthcare Foundation is offering funding for core operating support to eligible organizations that serve eastern Coachella Valley residents and provide activities and programs that align with the Foundation's community health focus area of primary care and behavioral health access.
Read More »
During 2019, the Desert Healthcare District and Foundation conducted a needs assessment (NA) to inform strategies to enhance mental and behavioral health service provision across the Coachella Valley. The primary goals were to provide information to identify needs of current residents, understand gaps in available service provision, and to develop recommendations to ensure that future efforts are targeted to best meet community needs. Reading the
findings.
Read More »