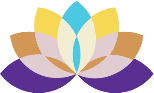 Desert Healthcare District & Foundation
MISSION
To achieve optimal health at all stages of life for all District residents.
VISION
Equitably connecting Coachella Valley residents to health and wellness services and programs through philanthropy, health facilities, information and community education, and public policy.
Nonprofit Spotlight
News…
The funds will provide support for a variety of healthcare services in the Coachella Valley, including those offered through a new mobile clinic that is expected to launch in December.
Read More »
The Association of California Healthcare Districts supports the diverse needs of the state's 76 healthcare districts through advocacy, education and other member services. Each year its recognizes the top leaders in healthcare for their contributions to the communities they serve. 
Read More »