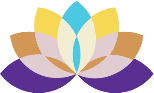 Desert Healthcare District & Foundation
MISSION
To achieve optimal health at all stages of life for all District residents.
VISION
Equitably connecting Coachella Valley residents to health and wellness services and programs through philanthropy, health facilities, information and community education, and public policy.
Nonprofit Spotlight
News…
Services that will be provided include check-ups, vaccinations and procedures, such as laceration repair or skin lesion treatment. Fifty to 100 Coachella Valley residents could be served per day, depending on the type of services needed, according to Dr. Gemma Kim, Desert Physicians Medical Group Health chief academic officer.
Read More »