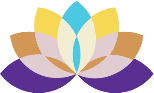 Desert Healthcare District & Foundation
MISSION
To achieve optimal health at all stages of life for all District residents.
VISION
Connecting Coachella Valley residents to health and wellness services and programs through philanthropy, health facilities, information and community education, and public policy.
Nonprofit Spotlight
News…
The community health and safety recommendations would remain in place until a vaccination rate of at least 80 percent is reached in the ?Coachella Valley. An additional 106,707 individuals must be fully vaccinated to accomplish this goal.
Read More »
Both seniors and youths are among the most vulnerable populations that have been impacted by the pandemic. To support the seniors, youths have recorded video messages through the Riverside County Suicide Prevention Coalition.
Read More »
The district and its partners plan to continue health outreach through the mobile unit, as well as bring educational opportunities to those areas, according to a feasibility study completed by the district.
Read More »