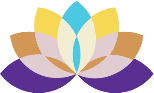 Desert Healthcare District & Foundation
MISSION
To achieve optimal health at all stages of life for all District residents.
VISION
Equitably connecting Coachella Valley residents to health and wellness services and programs through philanthropy, health facilities, information and community education, and public policy.
Nonprofit Spotlight
News…
The Sept. 18 meeting was the first of several to consider the potential lease extension with Tenet. Desert Healthcare District Directors were able to hear comments from the healthcare company's CEO Dr. Saum Sutaria, as well as input from the public.
Read More »
The benefits of the new clinic include the addition of a pharmacy component, behavioral health services, and a ramp to provide access for wheelchair-bound and other immobile patients.
Read More »
In February, the Desert Healthcare District and Foundation Board approved a two-year, $250,000 contract with NPO Centric to help ensure that District grantees deliver on their missions. NPO Centric is a community resource center.
Read More »