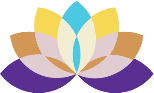 Desert Healthcare District & Foundation
MISSION
To achieve optimal health at all stages of life for all District residents.
VISION
Connecting Coachella Valley residents to health and wellness services and programs through philanthropy, health facilities, information and community education, and public policy.
Nonprofit Spotlight
News…
Leticia De Lara, newly elected president of the Desert Healthcare District and Foundation, discusses the agency's recent support for health-related incidents in eastern Coachella Valley and the challenge to identify additional funding for future efforts there.
Read More »
The 2020 first-quarter issue of Desert Charities News spotlights the Desert Healthcare Foundation, the nonprofit arm of the District that supports its homelessness initiative, behavioral health initiative and free swimming lessons for third-graders. Readers also get to know more about two of the District and Foundation's leaders: CEO Dr. Conrado Barzaga and Director Dr. Les Zendle, who recently served as Board president (see pages 8, 38 & 39).
Read More »
The trio of Directors providing leadership to the Desert Healthcare District and Foundation now includes Leticia De Lara and Karen Borja of Indio. They were elected president and vice-president and secretary, respectively, at the Board's Dec. 17 meeting, Veteran Board Director Mark Matthews of Palm Springs was re-elected as treasurer.
Read More »