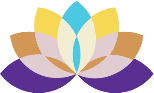 Desert Healthcare District & Foundation
MISSION
To achieve optimal health at all stages of life for all District residents.
VISION
Equitably connecting Coachella Valley residents to health and wellness services and programs through philanthropy, health facilities, information and community education, and public policy.
Nonprofit Spotlight
News…
Watch the full half-hour special featuring a panel of local health experts, including Desert Healthcare District and Foundation CEO Conrado B
á
rzaga, answering your coronavirus questions. 
Read More »
Las respuestas en nuestra transmisión en vivo, contaremos con expertos en salud locales desde la sede de Desert Healthcare District.
Read More »