Summer Homeless Survival Fund
As desert temps rise this summer, often 110 degrees and higher, sleeping outside can be life-threatening. Please join a local effort to establish overnight shelters for homeless people in western Coachella Valley.
Read more
Operation Splash
About 100 Coachella Valley youths gathered June 8 at Bagdouma Park Swimcenter for a swim lesson and a ton of fun! 
Read more
Rezoning the District
Come fall 2019, where will you live in the Desert Healthcare District? Consider three maps that redraw the Coachella Valley into seven zones.  
Read more
Homelessness Initiative
A diverse segment of Coachella Valley residents, including children, is increasingly affected by homelessness.
Community Engagement
Coachella Valley residents participate in listening forums designed to help the District identify priorities in its newly annexed area.  
Read more
Saddle Up
District grant supports equine therapy for Coachella Valley residents.
Fit at Any Age
New class gives seniors a leg up on gaining strength and balance.
Indio Leaders Recognize District
City Council acknowledges Desert Healthcare District and Foundation's expansion and support of nonprofits.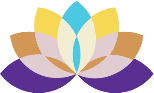 Desert Healthcare District & Foundation
MISSION
To achieve optimal health at all stages of life for all District residents.
VISION
Connecting Coachella Valley residents to health and wellness services and programs through philanthropy, health facilities, information and community education, and public policy.
Nonprofit Spotlight
News…
The Desert Healthcare District and Foundation Board of Directors named Dr. Conrado E. Bárzaga as its new chief executive officer on Tuesday, June 11. Dr. Bárzaga brings more than 20 years of experience as a nonprofit leader in the public health and public policy field.
Read More »
On May 28, Coachella Valley residents attended and provided feedback on three maps to redraw the Desert Healthcare District and Foundation as seven geographic zones. The District's goal is to ultimately arrive at a final map that will determine Board representation and elections.
Read More »