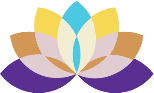 Desert Healthcare District & Foundation
MISSION
To achieve optimal health at all stages of life for all District residents.
VISION
Connecting Coachella Valley residents to health and wellness services and programs through philanthropy, health facilities, information and community education, and public policy.
Nonprofit Spotlight
News…
The rapid tests are expected to arrive in the Coachella Valley in a week. They will be equitably distributed among three federally qualified health centers that serve the traditionally underserved and underrepresented communities, including eastern valley farm workers, facing the Covid-19 pandemic.
Read More »
To provide the best possible care to all Coachella Valley residents and help protect the healthcare professionals caring for them, the Desert Healthcare District and Foundation is accepting donations of medical supplies and equipment and non-medical supplies.
Read More »
To address the rapidly changing effects of the COVID-19 pandemic, and the resulting needs, our Board of Directors on Tuesday, March 24, approved allocating $1.2 million to collective efforts to combat the virus throughout the Coachella Valley.  

Read More »