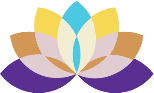 Desert Healthcare District & Foundation
MISSION
To achieve optimal health at all stages of life for all District residents.
VISION
Connecting Coachella Valley residents to health and wellness services and programs through philanthropy, health facilities, information and community education, and public policy.
Nonprofit Spotlight
News…
This is the first time the healthcare district has conducted a valley-wide community needs assessment since voters approved expanding its boundaries east of Cook Street in November 2018. That doubled the district's coverage area.
Read More »
What we have learned may potentially broaden the scope of how the District addresses health inequities and allocates resources to build on the Coachella Valley's current healthcare infrastructure.
Read More »
If you or someone you know is in need of 
suicide prevention
 support options, check out this helpful information on the signs and symptoms of suicide and linkages to supportive services.
Read More »