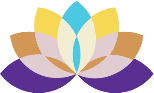 Desert Healthcare District & Foundation
MISSION
To achieve optimal health at all stages of life for all District residents.
VISION
Equitably connecting Coachella Valley residents to health and wellness services and programs through philanthropy, health facilities, information and community education, and public policy.
Nonprofit Spotlight
News…
The video shows the origin and implementation of the public agency's pandemic response through the Coachella Valley Equity Collaborative, which has resulted in providing nearly 50,000 COVID-19 vaccine doses.
Read More »
The report, which was conducted over 12 weeks in early 2023, reveals that variations in ethnic, socioeconomic and demographic characteristics across the District affect the healthcare resources needed by each community.
Read More »