Zoning
The Desert Healthcare District consists of seven zones covering the Coachella Valley. Each zone has a population of about 60,000 residents, and is represented by a Director on the Desert Healthcare District and Foundation Board. On Oct. 22, 2019, the Board unanimously approved the "Cholla 2" map (pictured below), completing a public process that began in early 2019 to redraw the District and include the newly annexed area east of Cook Street.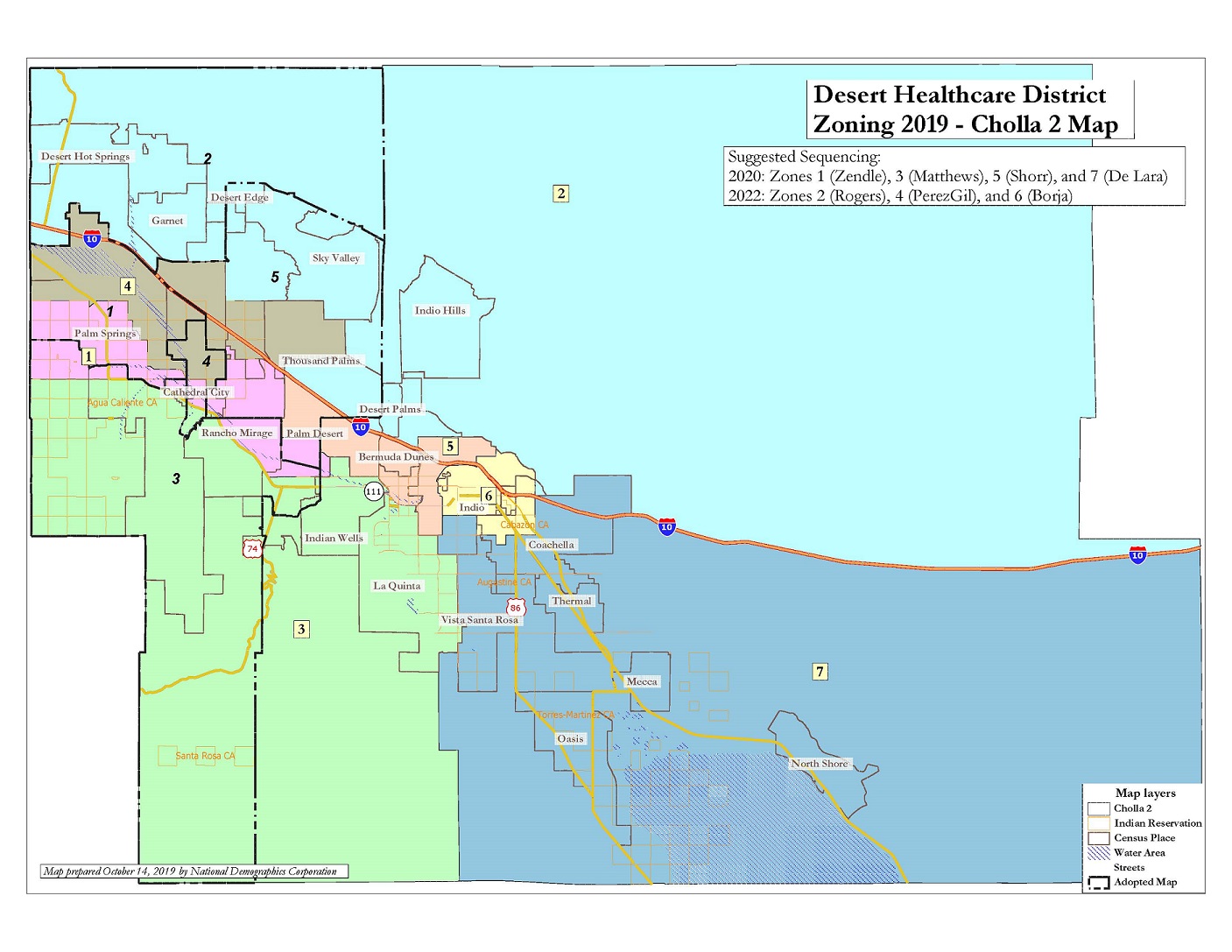 Why rezone?

The District's seven geographical zones are expected to be redrawn this year based on the 2020 U.S. Census. Coachella Valley residents are invited to participate in public hearings where proposed maps can be viewed and commented upon. The first public hearing will take place at 5:30 p.m. Tuesday, Oct. 26, 2021. To access the public hearing through Zoom: Click Here to Join

Below are suggested maps created and presented by National Demographic Corporation starting on October 26, 2021.  
To view these options as an interactive map, please click here.  

Rezoning history

In 2018, prompted by a growing requirement for California's special districts, municipalities and other government agencies to improve diverse representation, the Desert Healthcare District took on a zoning process that included multiple public hearings and map presentations. A five-zone map was approved that summer, moving the District from at-large to zone-based Board member elections. Following voters' approval in November 2018 to expand the District east of Cook Street, a rezoning process got underway to create seven zones covering the entire Coachella Valley.   

 To find out which zone you live in, take a closer look at the District using our interactive map.