Healthcare District: Mental health resources are available to Coachella Valley residents affected by depression, anxiety and other challenges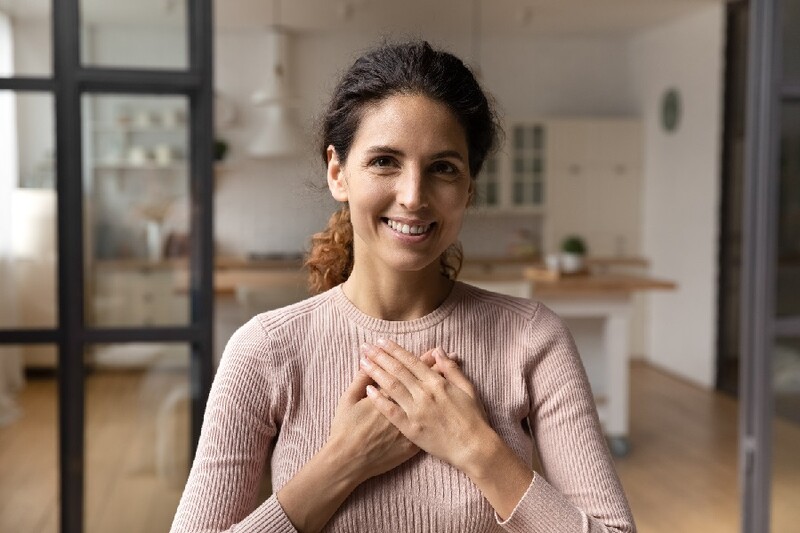 May 6, 2021 - District Staff
As we move beyond this month and our focus on accessing help and support, your Desert Healthcare District and Foundation team hopes that you continue to focus on Recovery, Replenishment and Resurgence and take advantage of the opportunity to increase overall awareness of the ways you can address your mental health support needs now and throughout the rest of the year. Resurgence involves the process of rising again into life, activity or interests. The self-assessment below from Mental Health America (MHA) is one tool you can utilize to understand any needs in this area and the supports that are available.
https://screening.mhanational.org/screening-tools/

May 23 - May 31
With "Give Hope" as a theme, activities are focused on finding ways to harness the power of positive thinking. Join us in creating "I AM" affirmation boards. "I AM" are two of the most powerful words, because what you put after them can shape our reality. Watch this week's video for more information and check out the full calendar and activity guide to find more ways you can give hope.

Upcoming Week's Events At-A-Glance:
"I AM" affirmation boards
Stand Against Stigma Presentation (register here)
Send an Affirmation Card 
Asian American Task Force: Annual Hope Event (Email Selenne Contreras for registration info.)
Building Resiliency and Understanding Trauma Virtual Training (English and Spanish)
Walking A New Path (Widow/Widower Grief and Loss Series; registration through The Stephan Center 
Watching Directing Change: Hope and Justice category winners here 
Para esta última semana de mayo nuestro tema es "Dar Esperanza." En las actividades de esta semana nos centramos en encontrar formas de aprovechar el poder del pansamiento positivo. Únase a nostoros en la creación de tableros de afirmación. "Yo Soy." Yo soy son dos palabras poderosas porque lo que ponga después de ellas puede modear nuestra realidad. Mire el video de esta semana para obtener más información y conulte el calendario completo y la guía de actividades para entronrar mas formas en las que puede dar esparanza.
Los Eventos de la Próxima Semana en un Vistazo:
Tableros de afirmación "Yo Soy."
Presentación: "Oponiéndose al Estigma" (regístrese here) 
Envíe una Tarjeta de Afirmación
Evento anual de Asian American Task Force (Grupo de trabajo Asiático-Americano) - envíe un email a Selenne Contreras para información de cómo registrase.
"Desarrollando La Capacidad De Adaptarase y Comprendiendo El Trauma" - Presentaciiones virtuales en (Inglés y Español) 
Caminando por un Nuevo Camino (Series para viudas/os ascerca de dolor y perdida); regístrese a traves de The Stephan Center 
Mire a los ganadores de la categoría "Esperanza y Justicia" de Directing Change aquí.

May 16 - May 22
National Prevention Week (May 9-15, 2021)
Started in 2012 to shine a light on the importance of focusing on prevention in the development of community resources to strengthen the community's ability to expand support capacity for its residents in addressing this need area. 

 A message from Riverside County Supervisor V. Manuel Perez
"As we recognize May as Mental Health [Awareness] Month, I want to thank the Desert Healthcare District, RUHS Behavioral Health, Desert Care Network, and so many community providers that have worked over the past three years with me and my Green Ribbon Behavioral Health Committee to highlight our behavioral health challenges and successes in Riverside county. This year we must really focus on the mental health repercussions from COVID-19 and do everything we can to mitigate them."