Local suicide prevention resources shine in September spotlight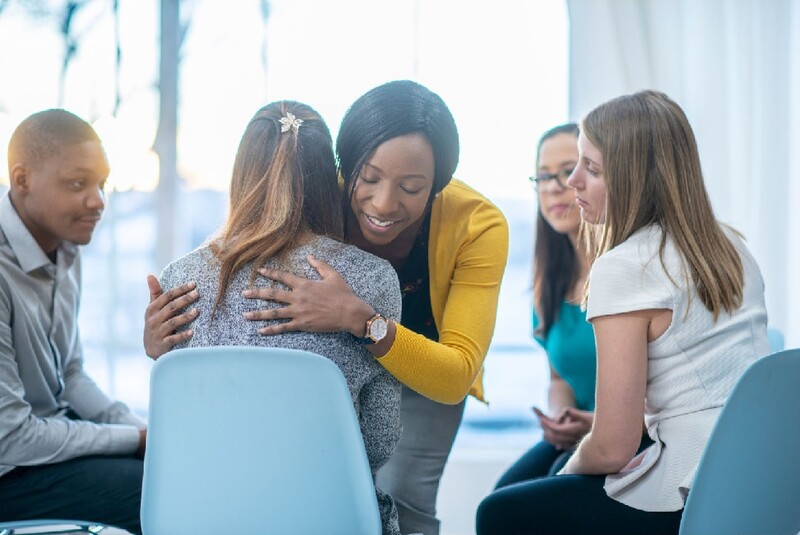 September 12, 2022
Suicide is a tragedy and phenomenon that affects many families and communities across the globe. Approximately 703,000 people deliberately end their lives each year, according to the World Health Organization. In 2019, suicide was the fourth leading cause of death among 15- to 29-year-olds. However, it can and does occur throughout a lifespan. 

During September, which is designated as National Suicide Prevention Awareness Month, the Desert Healthcare District and Foundation is spotlighting resources that are available to help Coachella Valley residents who are contemplating suicide, know someone who is struggling with thoughts of suicide, or is a survivor of suicide. Please read on to learn about these resources and other helpful information. 

Social Wellness Week is September 19-25.  The Riverside University Health System - Behavioral Health provides an activity guide (English, Spanish) and event calendar (English, Spanish) to help residents navigate behavioral health challenges related to suicide. 

Understanding the signs/symptoms

https://www.nimh.nih.gov/get-involved/digital-shareables/shareable-resources-on-suicide-prevention
988/Current local resources
http://www.suicidepreventionlifeline.org/
Support Groups
https://988lifeline.org/help-yourself/loss-survivors/ - can be identified by specific community or need area.
Commemorative Events/Postvention
NAMI-Coachella Valley (Virtual Support Groups)-  https://www.nami.org/Find-Your-Local-NAMI/Affiliate/Program-Details-(1)?state=CA&local=0011Q000022GBsmQAG

It's Up to Us 
Mental wellness is important at every stage of life. Read below for more ideas on how to incorporate activities for mental wellness. 

Upcoming week's Events At-A-Glance: 
Video: https://up2riverside.org/support-suicide-prevention-awareness/


El bienestar mental es importante en capa etapa de la vida.  Lea a continuacion para obtener mas ideas sobre como incorporar actividades que promuevan el bienestar mental.

 Una breve descripción de los eventos de esta semana: 
Directing Change

- Obtenga más información en:

www.hopeandjustice.directingchange.org

o

https://directingchangeca.org/riversidecounty/

Encuentra un crucigrama de palabras

- Descargar crucigrama en

www.suicideispreventable.org

Know the Signs

(Reconozca las Señales)

– Regístr

ese para esta presentación gratuita, sobre Prevención del Suicidio.

 

here

.

Comparte tu Secreto

- En una tarjeta postal crea un mensaje de empoderamiento de tu recuperación.
Apoyo de

compañeros

para la pérdida por suicidio

- presentación especial solo disponible para sobrevivientes de pérdidas por suicidio.

Registrese aquí.

Querido Yo

- Escribe una carta alentadora 

aquí

.

La palabra que comienza con letra S (The S Word) -

Mira esta película documental en la plataforma de transmisión

Documentary Plus

.