Healthcare District Seeks Proposals to Provide Behavioral Health Access & Education to Children Who Are 0-18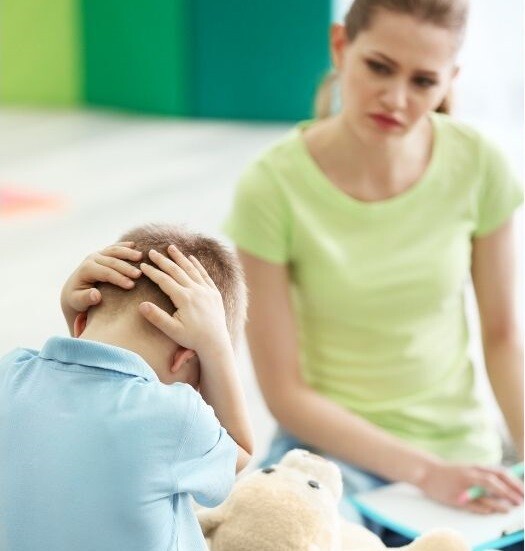 May 4, 2022 - District Staff
With the goal of developing a behavioral health improvement plan for the Coachella Valley, the Desert Healthcare District and Foundation has spent several months working with health service providers, community leaders, and many other stakeholders with expertise in behavioral health.
The next step in the process is seeking applications that focus on improving access to behavioral health education and prevention services to children who are 0 to 18 years old. On Monday, May 2, the District and Foundation released a Request for Proposals (RFP) related to this work. "Specifically, the District seeks applicants that will focus on behavioral health access, awareness, availability, and education," the RFP states.
The application deadline is June 10, 2022, with contracts beginning August 1, 2022. Read the full 
RFP
.
In 2019, the Desert Healthcare District and Foundation commissioned EVALCORP Research and Consulting to conduct a comprehensive community-based behavioral health needs assessment. Working with the valley community, EVALCORP identified key recommendations to address the gaps in behavioral healthcare. The assessment informed the content of a new, five-year Strategic Plan that the District and Foundation Board approved in October 2021.
Goal No. 3 in the Strategic Plan is to "proactively expand community access to behavioral/mental health services."
About the Desert Healthcare District and Foundation
The Desert Healthcare District is a local government agency formed in 1948. Its mission is to achieve optimal health at all stages of life for all District residents. The District includes more than 400,000 residents and encompasses the entire Coachella Valley. The District and Desert Healthcare Foundation, together, are one of the largest funders in the valley. These funds are used to assist residents — especially the underserved — in accessing vitally needed resources, such as primary and behavioral healthcare.