Earlier census deadline challenges full participation in Coachella Valley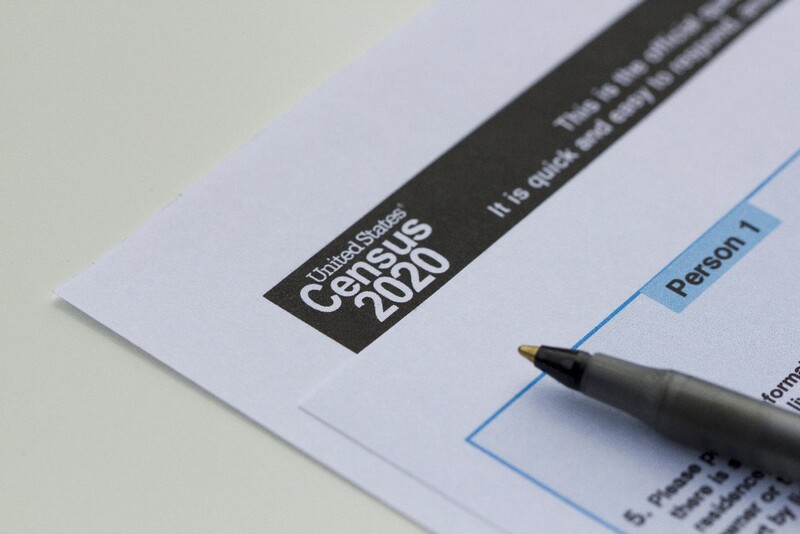 August 5, 2020 - District Staff
Did you know that the U.S. Census count is one of the key factors in determining the amount of federal funds that state governments and local communities receive over the next 10 years?

The more people who are counted in the Coachella Valley, the better for the valley's future and the state of California. 

Recently, the Trump Administration changed the census completion deadline from Oct. 31 to Sept. 30. One reason cited was to keep the Dec. 31 deadline for the president to receive population numbers from the census. However, the U.S. House of Representatives supported extending the deadline for the population numbers due to the COVID-19 pandemic, but the Senate has not voted in support of a delay.

The cenus is underway and will continue for the next seven weeks. It's available online at https://www.2020census.gov and by phone for those who do not have Internet access. To begin, please call: 

844-330-2020 (English) 

844-468-2020 (Espanol) 

As of August 4, California had a census response rate of 64.2 percent, surpassing the nation's rate of 62.9 percent. Riverside County trailed both with 61.6 percent. All three were lower than their final response rate in 2010: 68.2 percent (state), 66.5 percent (nation) and 63.5 percent (county).

All except one of the Coachella Valley's communities also are well below their final response rates in 2010. Only Indio Hills has done better this year at 60.1 percent than in 2010 at 58.8 percent. Here's a look at the all valley communities and census tracts: 

Coachella -- 53.4 percent (Aug. 4, 2020), 61.4 percent (2010) 

Indio -- 49.5 percent, 61.4 percent 

La Quinta -- 50.1 percent, 54.6 percent 

Indian Wells -- 43.7 percent, 51.3 percent 

Palm Desert -- 52.7 percent, 56.1 percent 

Rancho Mirage -- 51.3 percent, 55.8 percent 

Cathedral City -- 57.6 percent, 64.2 percent 

Palm Springs -- 51.2 percent, 53.4 percent 

Desert Hot Springs -- 55.6 percent, 57.3 percent 

Twentynine Palms -- 52.9 percent, 57.2 percent 

Thermal/Vista Santa Rosa -- 38.7 percent, 51.3 percent (Census Tract 456.12) 

Coachella/Thermal -- 26.7 percent, 37.5 percent (Census Tract 456.16) 

Thermal/Vista Santa Rosa/Mostly La Quinta -- 55.4 percent (Aug. 4, 2020), 61.8 percent (2010) (Census Tract 456.17) 

Oasis -- 12.1 percent, 36.4 percent (Census Tract )

Vista Santa Rosa/Torres-Martinez Tribal Lands -- 21.7 percent, 54.8 percent (Census Tract 456.19) 

Mecca (desert sprawl) -- 25.9 percent, 26 percent (Census Tract 456.10) 

Mecca (main city) -- 49 percent, 58.2 percent (Census Tract 456.11) 

Mecca/North Shore -- 35.6 percent, 56.8 percent (Census Tract 456.12) 

Bombay Beach/Glamis/Obregon -- 12.7 percent, 24.7 percent (Census Tract 124) 

East of Valerie -- 25.9 percent, 46.9 percent (Census Tract 444.03) 

Salton City/Desert Shores -- 39 percent, 51.5 percent (Census Tract 123.02) 

Coolidge Springs/Coyote Wells -- 22.8 percnet, 29.3 percent (Census Tract 123.01) 

Desert Center/Indio Hills (partially)/Desert Edge (partially) -- 32.7 percent, 49.9 percent (Census Tract 469) 

Thousand Palms -- 56.9 percent, 63.6 percent (Census Tract 445.05) 

Sky Valley -- 29.1 percent, 41.4 percent (Census Tract 472.02) 

Desert Edge -- 39.5 percent, 47.7 percent (Census Tract 445.23) 
Indio Hills -- 60.1 percent, 58.8 percent (Census 452.28)