Desert Healthcare District Board Director Carmina Zavala is Recognized as Trustee of the Year at annual state meeting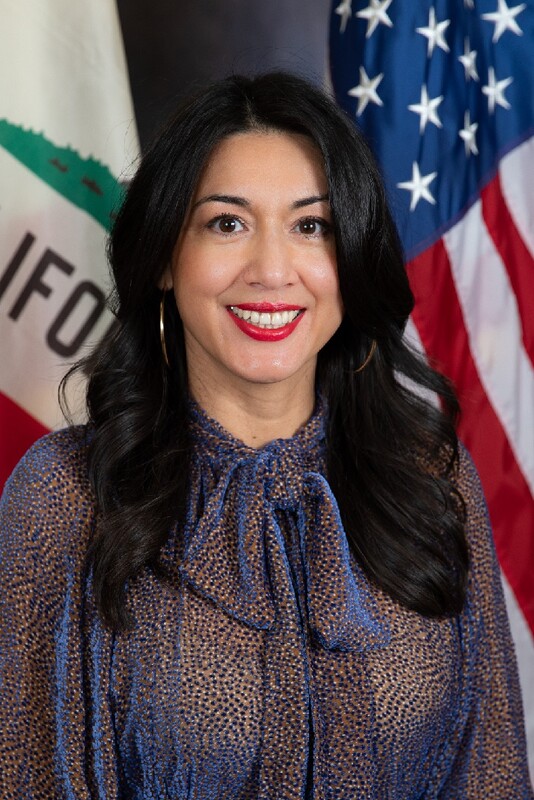 October 4, 2021 - District Staff
A Desert Healthcare District and Foundation Board Director was named among the honorees recently when the Association of California Healthcare Districts (ACHD) held its annual meeting. 
Carmina Zavala
, who was elected to the Coachella Valley agency Board in November 2020, was named Trustee of the Year.
"It feels amazing that my hard work is valued and recognized by others," Zavala said. "Looking at this award and thinking about what I aspired to do for the desert communities, I feel amazed at what I have so far accomplished. I still appreciate that the Coachella Valley trusted and believed in me to be part of their leadership and I look forward to continuing serving them to the best of my capacity."
The association held its 69th annual meeting virtually September 22-24. Board members and staff from healthcare districts across California participated in speaker presentations and informational sessions with "Recover, Refocus and Adapt" as the theme. The ACHD mission is to support the state's 77 healthcare districts through advocacy, education and member services.
"Director Zavala has shown tremendous commitment and support for the work we do," said Conrado B
á
rzaga, Desert Healthcare District and Foundation CEO. "Soon after she was elected, Carmina was working alongside staff and volunteers at our COVID-19 testing sites. She was immediately involved, registering community residents to be tested and providing Spanish translation and other help as needed." (
B
á
rzaga
 also serves on the board for ACHD, which used an independent panel of judges to decide this year's honorees.)
As a mental health professional working with chronically mentally ill patients at a Palm Springs outpatient clinic, Zavala brings to the District knowledge and experience in one of its recent focus areas, behavioral health. She is pursuing a doctoral degree in applied clinical psychology through the Chicago School of Professional Psychology.
Zavala was elected from Zone 3 of the Desert Healthcare District, which includes parts of Palm Springs, Cathedral City, Rancho Mirage, Palm Desert, Indian Wells and La Quinta. She serves on the Board with 
Leticia De Lara
, 
Karen Borja
, 
Arthur Shorr
, 
Carole Rogers
, 
Les Zendle, MD
, and 
Evett PerezGil
.
"I am honored to be part of this great team," Zavala said. "Secondly, working with the people of the Coachella Valley to make our community better is something no one should [underestimate]. Seeing how much effort they put into their community is very exciting. I always enjoy working with them. It's like we are integrated spirits working together on the same mission. And for me, that is the most rewarding thing."
About the Desert Healthcare District and Foundation
The Desert Healthcare District is a local government agency formed in 1948. Its mission is to achieve optimal health at all stages of life for all District residents. The District includes more than 400,000 residents and encompasses the entire Coachella Valley. Primarily funded through a portion of Riverside County property tax collected in the Coachella Valley, as well as public and private donations and lease revenue, the District and Desert Healthcare Foundation, together, are one of the largest funders in the valley. These funds are used to assist residents — especially the underserved and vulnerable members of our community — in accessing vitally needed resources, such as primary, dental, and behavioral healthcare, housing, food, and transportation to medical appointments.