Coachella Valley Equity Collaborative to host Nov. 19 community vigil to remember and honor residents who died during COVID-19 pandemic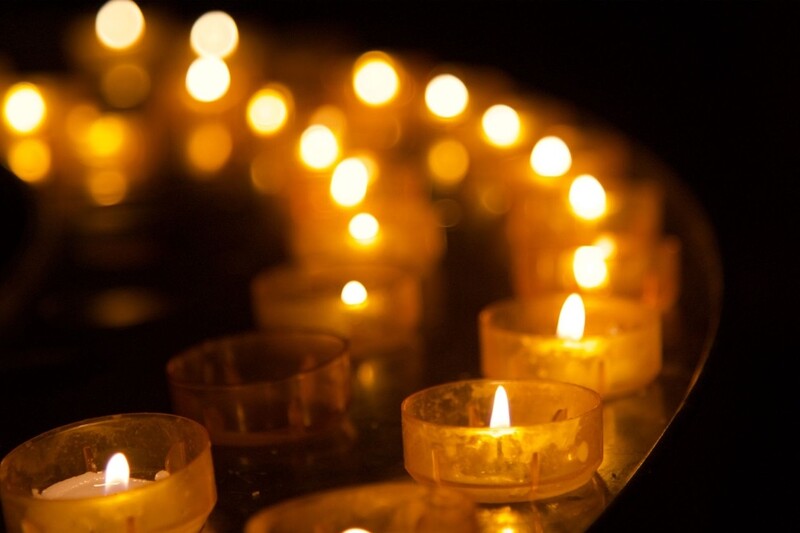 November 12, 2021 - District Staff
More than 1,000 Coachella Valley residents have died from COVID-19 since the onset of the virus in early 2020.
To acknowledge the great loss that many desert families are experiencing and to begin to heal as a community, the Coachella Valley Equity Collaborative will present a vigil and remembrance event on November 19.
All residents are welcome to attend the ceremony, which will include an opportunity to bring a photo or special item of those who have died as a part of a candlelit tribute. The program also will include music, the recitation of a poem, food and drinks, and words of wisdom and comfort from invited interfaith leaders including Father Francisco Gomez of Our Lady of Soledad Catholic Church and Pastor Rick Saldivar of Destiny Church. (Spanish and English translation will be provided.)
"The Coachella Valley needs this event," said Conrado B
ár
zaga, CEO of the Desert Healthcare District and Foundation, a leading organization in the Coachella Valley Equity Collaborative. "Since we launched our COVID-19 response 20 months ago, we have understood that no one is untouched by the effects of this virus. It does not discriminate. We are still in this together, whether we are advocating for COVID-19 vaccines and testing for all, or we are coming together to help each other heal from a devastating loss."
Presented by the Coachella Valley Equity Collaborative
5:30 p.m. - 8 p.m. Friday, November 19, 2021
Coachella Veterans Memorial Park
Please see the event flyer in Spanish 
here
.
Media inquiries should be directed to Will Dean, director of communications and marketing for the Desert Healthcare District and Foundation, at 
wdean@dhcd.org
 and (760) 835-5220.
About the Coachella Valley Equity Collaborative
In fall 2020, acting as the financial intermediary for $1.2 million in CARES Act funds from Riverside County Public Health, the Desert Healthcare District and Foundation facilitated a collaborative to increase efforts to bring testing, resources, and eventually vaccines to traditionally undeserved communities, including thousands of migrant farmworkers in eastern Coachella Valley. Comprised of community- and faith-based organizations, the collaborative continues its work with the county today to stop the spread of COVID-19 through an equitable vaccination campaign. In recent months, its efforts have been bolstered by the contributions of Rite Aid Pharmacies, the Public Health Institute, valley school districts, and Desert Care Network.