Board elects 3 officers, begins appointment process for new Director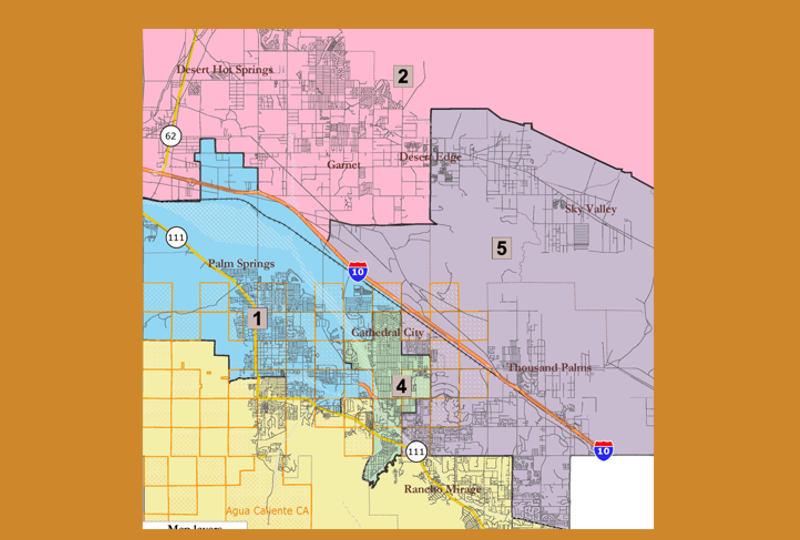 April 24, 2019 - DHCD Staff
On Tuesday, April 23, three officers were elected by the Desert Healthcare District and Foundation Board of Directors. Dr. Les Zendle replaced Jennifer Wortham as president, Leticia De Lara was elected vice-president/secretary, and Mark Matthews retained his position as treasurer.

The Board officers' election was prompted by the April 15 resignation of Wortham, whose work required her to move out of the Coachella Valley. Her departure from the Board also sets in motion a process to appoint a new Director from Zone 5 (see the map) Residents who are interested in serving as Director are asked to submit an application by letter to the District's interim CEO Chris Christensen, Desert Healthcare District and Foundation in the Jerry Stergios Building, 1140 N. Indian Canyon Drive, Palm Springs, CA 92262.

Applicants must be registered voters residing within the boundaries of Zone 5 and be prepared to serve as a Director until the Nov. 3, 2020 general election. They also must file a Fair Political Practices Act Disclosure Statement (Form 700) with the application for appointment. Applications must be received no later than 12 p.m. Friday, May 10.

Eligible applicants will be interviewed and considered for the appointment during a special Board meeting at 4-6 p.m. May 14 at the District offices. Anyone seeking additional information should contact Chris Christensen by phone at (760) 323-6365.