Indio Leaders Recognize District
City Council acknowledges Desert Healthcare District and Foundation's expansion and support of nonprofits.
Community Engagement
Coachella Valley residents participate in listening forums designed to help the District identify health, wellness and other priorities in its newly annexed area. 
Homelessness Initiative
A diverse segment of Coachella Valley residents, including children, are increasingly affected by homelessness.
Saddle Up
District grant supports equine therapy for Coachella Valley residents.
Ready Set Swim!
Swimming program makes a splash in youth fitness and nutrition.
District Board Expands
Two Indio residents are sworn in to serve on new 7-member Board.
more>> 
Fit at Any Age
New class gives seniors a leg up on gaining strength and balance.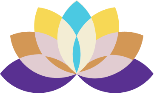 Desert Healthcare District & Foundation
MISSION
To achieve optimal health at all stages of life for all District residents.
VISION
Connecting Coachella Valley residents to health and wellness services and programs through philanthropy, health facilities, information and community education, and public policy.
Nonprofit Spotlight
News…
Arthur S. Shorr of Palm Desert brings to the Desert Healthcare District and Foundation Board a great deal of experience in the healthcare industry, in which he's worked since 1970. He served in executive management positions, an international healthcare consulting firm he founded and managed, and on hospital governing boards. He replaces Director Jennifer Wortham who retired in April. 
Read More »
A new survey is underway to identify the mental and behavioral health needs in the Coachella Valley. An important part of the process is the participation of valley service providers (such as educators, law enforcement officers, medical professionals, etc.) who are often the first people to encounter residents with mental and behaviorial health needs.
Read More »