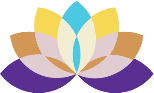 Desert Healthcare District & Foundation
MISSION
To achieve optimal health at all stages of life for all District residents.
VISION
Connecting Coachella Valley residents to health and wellness services and programs through philanthropy, health facilities, information and community education, and public policy.
Nonprofit Spotlight
News…
Getting a flu vaccine is even more important this year because of the threat of COVID-19. Either respiratory virus can strain our health care system, but together our medical offices and hospitals could be overwhelmed.
Read More »
Journalist Marcos Palma talks with Alejandro Espinoza, senior program officer and director of outreach for the Desert Healthcare District and Foundation, about the District's initiative to connect Coachella Valley residents to health and wellness resources. You can also check it out yourself at 
cvhip.com.
Read More »
The District is buying 12 to 18 Abbott ID NOW machines, which can produce diagnostic results almost immediately, eliminating the need for swab tests to be sent to out for processing.
Read More »