Resolution Addresses Funding Question
On May 26, 2020, the Desert Healthcare District and Foundation Board approved a historic resolution to use all funds District-wide. Here's what it means: 
One Coachella Valley Resolution.
COVID-19 Vaccine Schedule
Vaccination shots for the COVID-19 virus are underway across Riverside County. Here's a look at the vaccine schedule and how the tiers are defined, courtesy of Riverside University Health System. 
Coachella Valley Health Survey Results
District Approves Zone Map
On Oct. 22, 2019, the Desert Healthcare District and Foundation Board unanimously approved seven new zones for the election process. Each zone is represented by a Board Director. Read
more
Get Help with Behavioral Health
Need help with behavioral health? Not sure? You can ask someone who has been there by calling a Riverside County peer navigation line. Learn more 
here
. 
Overnight Cooling Centers Aid Homeless
Individuals experiencing homelessness in western Coachella Valley now have a place indoors to sleep, thanks to collaborative efforts. To help with center expenses, 
please give here.
A New Era of the District
On January 10, 2019, U.S. Congressman Raul Ruiz, MD, introduced the November 2018 expansion of the Desert Healthcare District into the Congressional Record. Read what he wrote 
here
. 
Cooking with the District
We're visiting Coachella Valley food banks with a local chef and selecting items to cook up as tasty fare you can make at home. Check out our recent outing, 
recipe
and 
cooking segment
 on video. 
Where there's smoke ...
A new three-year study shows that 35.4 percent of U.S. youths, ages 3-17, were exposed to second-hand smoke. The greatest exposure was among those under 11. 
More findings
COVID-19 Antibody Tests in the Valley
With the financial support of the Desert Healthcare District and Foundation, three federally qualified health centers in the Coachella Valley offer the antibody test. Check out the testing criteria 
here
.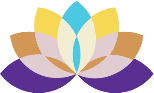 Desert Healthcare District & Foundation
MISSION
To achieve optimal health at all stages of life for all District residents.
VISION
Connecting Coachella Valley residents to health and wellness services and programs through philanthropy, health facilities, information and community education, and public policy.
Nonprofit Spotlight
News…
In 2019, Health Assessment and Research for Communities (HARC) conducted a community health
survey
 of and for the Coachella Valley, with the support of a District and Foundation grant.
Read More »
The draft plan includes a preliminary list of efforts: pave roads at mobile home parks, build a notification system for permitted agricultural burning and Salton Sea emissions, identify airborne pesticides in need of better monitoring, install air filters at schools and other key buildings, and incentivize the replacement of old machinery such as tractors.   
Read More »
While we have all faced unprecedented challenges this year that we never imagined, this time has underscored the importance of collaboration and collective impact, of humanity and kindness, and of strength and resilience.
Read More »